When you want someone to write for your business, hire someone who understands business
Hi, I'm JoAnne Burek.
I bring to my clients my solid background in business. I spent 35 years in the information technology industry wearing many hats, but finishing as a business analyst and pricer and negotiator of large multi-year contracts. What I loved most about my job was the enjoyment of helping our clients achieve their business goals.
On the eve of my early retirement and a move to a new freelancing career, a friend asked me for help with his company's website. It turned out that what he really needed was web content…lots of it…especially sales copy.
Being the life-long-learner type that I am, I embraced the opportunity to add copywriting to my skills. I wrote the website pages, blog posts, and even printed sales collateral, while studying from the best copywriters in the industry.
The study and practice of good copywriting never ends. There are always new approaches to try and new platforms to try them on.
But the quality standard for good copy never changes.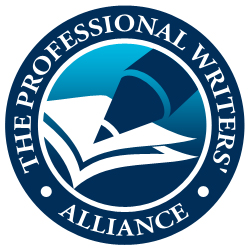 To be engaging and persuasive, it must connect with what's already in the reader's head…which is why upfront research of your market is the first thing I do.
And the language of the copy must be clear, precise, and organized. Every word carries weight, emotionally or by its lack of emotion.
If poor English and punctuation mistakes drive you up the wall, you'll appreciate reading my copy. It's why I studied editing. But I am not a stickler about grammar—if you and I decide to break some rules, we're going to serve a purpose.
Does that sound like what you want from someone who writes for your business? Contact me if you would like to know more about how I can help you achieve your goals through writing.
Some more about me
I have a B.Sc. in Computer Science and an MBA. I also proofread and write indexes for the back of books.
When I'm not writing, I make delicious meals from scratch with fresh ingredients from my garden and the farmers markets, I volunteer with my hiking club and manage our photos and Instagram, and I blog on my food and travel website.