Selected client work
Quantum Kidz
Quantum Kidz provides LEGO® workshops for schools and children's events. They asked me to rewrite their web pages to make them more compelling and to introduce the new virtual clubs that children at home can join.
We are so thankful that we chose JoAnne to assist us with our website. From the outset we were impressed by her professionalism, insights and expertise. Her copywriting was a perfect match to what we wanted to convey to our audience.

I highly recommend JoAnne Burek, Wordbeats, to anyone who is looking to partner with a copywriter who has the capacity and drive to go beyond the ordinary and achieve outstanding results.

Judit Szabo, Director of Business, Quantum Kidz
Techwood Fine Finishes
Techwood Fine Finishes makes custom all-wood kitchens. The only online presence the client had was an email address. The only sales collateral he had was his business cards and a collection of photos from previous jobs.
Wordbeats and the client sat down for a two-hour chat about his business, his market, and his story. The result was this website. The client declared he was "blow away."
The new website has Techwood's unique sales proposition woven throughout. Every page leads the reader to take the next step—learn more or contact the owner directly.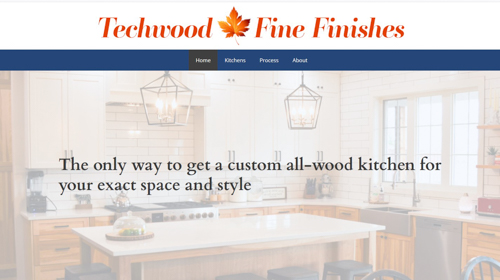 Skills
Web copywriting
Image procesing
Website design and development
WordPress Installation
Logo design
---
Desert Air Rentals Ltd.
Desert Air Rentals wanted to establish an Internet presence while standing out from the commodity heater rental business. They also needed written materials to support the marketing of a new technologically-advanced product they developed themselves.
The new website showcases the company's products and expertise and is a valuable resource for service technicians.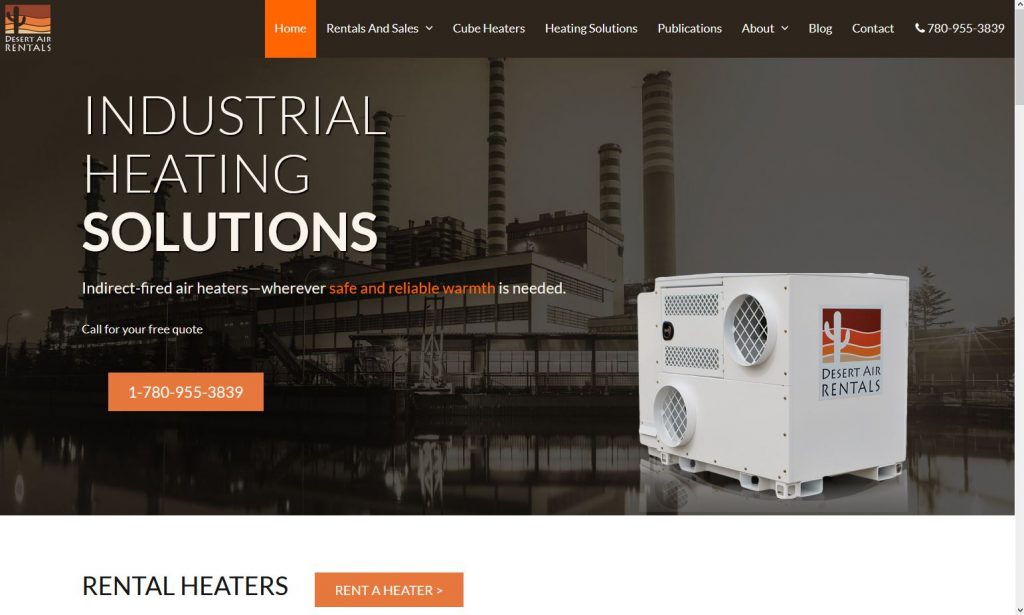 Skills
Web copywriting
Website design and development
WordPress installation
Blogging
Marketing strategy
---
Indexing Society of Canada
The Indexing Society of Canada / Société canadienne d'indexation (ISC/SCI) is Canada's national association of indexers. Its mission is to encourage the production of indexes, excellence in indexing practices and the professionalism and employment of its members..
The Society's website was outdated and substantially broken. I gave them a new bilingual and responsive website that delights the members and attracts the public.
Other services include email campaigns to promote the annual conference, a promotional letters directed at students of indexing courses, and press releases.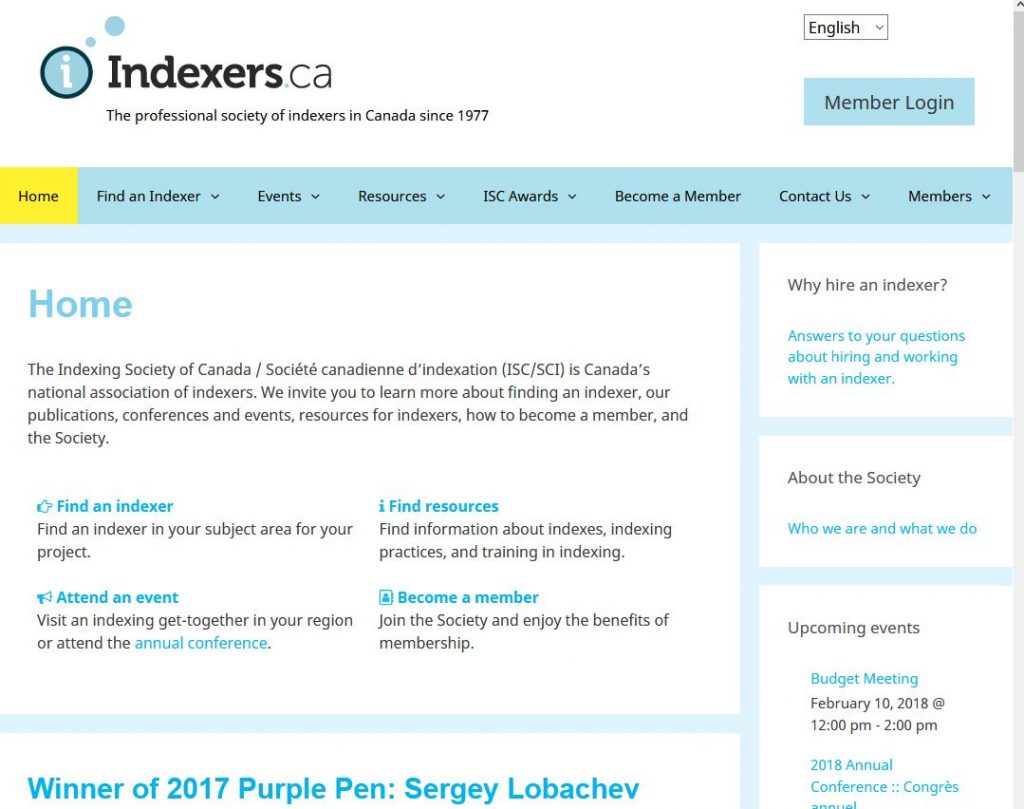 Skills
Web copywriting
Website design and development
WordPress installation
Blogging
Social media
Press releases
---
Waskahegan Trail Association
Waskahegan Trail Association needed a revitalized website with up-to-date functionality and consistent branding to reach the public and reverse the membership decline.
The web pages were reorganized, updated and migrated to a new WordPress installation. Online membership registration and purchasing was implemented to replace cheque-handling. Weekly blogging keeps the website ranking high in its category. As a result, new membership has been growing.
Regular weekly emails to members and to anyone who opts in has helped improve membership retention and volunteerism.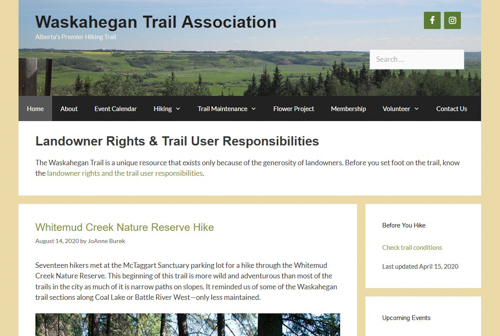 Skills
Web copywriting
Website design and development
WordPress installation
Ecommerce
Blogging
Emails
Social media
Press releases
---
Other clients
BAM Boilers
Doing Deathcare Differently
Summerlea Community Leaque
Full Bloom Indexing
DH Indexing
Video Confidence

Books and selected articles
Lead Generation ebook
I wrote this e-book for authors who need to get an index written for their book and don't know where to begin. It is now a key promotional piece for the Indexing Society of Canada.
It's a terrific book! I will certainly send it to authors.

Mary Newberry (indexer and editor)
Barefoot Writer Writing Challenge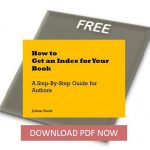 The winning entry for the June 2018 writing challenge with the Barefoot Writer magazine
The article answers the question, "If you could spend an afternoon writing from anywhere in the world, where would you go and why?"
The Indexer: The International Journal of Indexing
"Bidding on indexing jobs via email: how to make a splash with clients", Volume 36 Number 3, September 2018
"Business continuity and resiliency for the freelancer", Volume 33 Number 4, December 2015