Industrial heater company stands out on the Web
---
Services Provided
Website Design and Development, Web Writing, Social Media Marketing, Content Marketing, eBook, Brochures
---
Desert Air Rentals provides industrial heating solutions for the coatings and construction industries. Based in Nisku, Alberta, the company was founded on the development of its technologically-advanced cube heaters. It has an outstanding reputation with its clients for its expertise in solving difficult heating problems and providing great customer service.
Objectives
Grow internet presence in order to expand client base and stand out from the commodity heater rental market.
Provide written materials to support the marketing and sales of the cube heaters.
Services
Web copy written for organic SEO.
Blog posts and LinkedIn articles that educate and assist customer field personnel, while boosting the company's credibility as an authoritative source on matters related to industrial heating.
Downloadable sales materials to support the customer in the decision-making and buying process
User manual for startup and operation of the cube heater.
Direct mail campaign.
JoAnne did an outstanding job of developing my company's sales brochure and web pages. She helped me draw out my thoughts and made them clear and concise on paper. Her marketing experience was very helpful too. I would definitely recommend JoAnne for a project.
Chris Benedict
President, Desert Air Rentals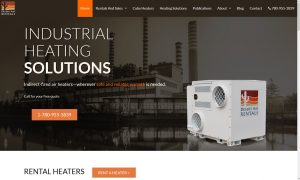 In the three years since its website was developed, the company's services had evolved. New service offerings needed to be added, but that was impossible to do without rewriting the website's custom theme.
Instead, the website was moved to a flexible commercial WordPress theme. This enabled us to keep the website's original "look and feel" while updating font size and page layout for mobile.
In the move, the content on every page was reviewed and rewritten to incorporate good web-writing practices and SEO.
The unique value of Desert Air Rentals is its line of advanced heaters and the expertise of the owner in all things electrical. The website's new home page reflects this with equal emphasis while avoiding clutter.
It looks great! I really like the blog post/publications. (Chris Benedict, Owner)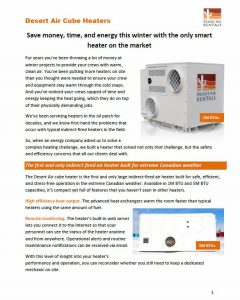 The company needed sales materials in order to sell its flagship product, the Desert Air cube heater. After interviews and a product demonstration, this brochure was developed. It lays out all the features and benefits as well as technical specifications.
Cube Heater Brochure (annotated)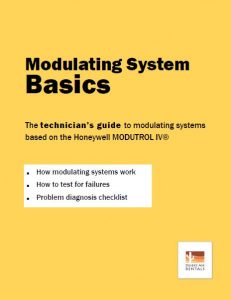 The owner is an expert in the field of motors and burner control systems. I helped him publish a book for service technicians that helps them diagnosis and repair systems that use modulating motors.
Skills:
Copywriting
Web copy
Website design and development
WordPress Installation
Blogging
Marketing strategy
Technical writing and design