You have prospects at every stage in the sales journey. Some are stuck in decision-making, and some still haven't found you.
To grow your business, you need great content that nudges them along to choose you.
---
I write email, web pages, printed materials, presentations, and other content that connects with your customers and turns leads into sales and loyalty.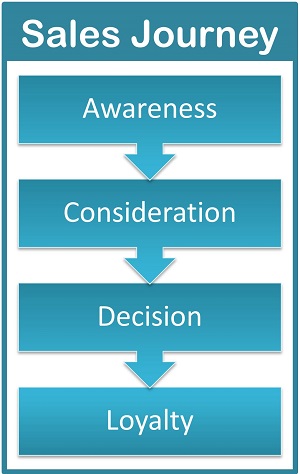 Here are some content formats that you may need in your business:
Emails…that get opened and read, not deleted, and build engagement with current and prospective customers.
Landing pages…that lead the reader to opt in or purchase.
Web content…that helps your prospects find you and satisfy themselves that you have what they're looking for.
Website development and re-design…so that your prospects know that they've come to the right place.
Brochures and sell sheets…to help your audience remember you after the presentation or trade show.
Direct mail packages…so that you can reach people you might not reach any other way, generating even more leads and sales to grow your business.
Press releases…with informative and entertaining content and compelling headlines so that you can take advantage of free publicity.
White papers and reports…to position you as an expert and authority in your community.
Presentations…that captivate your audience and keep you and your business engaging and looking professional. So that you can make a truly lasting impression, I'll turn your slide deck into a white paper that you can leave with your audience.
Sales proposals…and other help for your team responding to RFPs and other client requests. I can assist you with templates, writing, editing, and quality reviews to improve your chance of getting shortlisted.
If your product is technical and complicated, no problem. I specialize in turning the hard-to-explain into easy-to-follow for audiences of various knowledge levels and interests.
Because of the intensive research I do on your product and audience, the content I write is targeted, on-brand, and easy to digest. Your audience will know that you "get" them. They'll find it easier to connect with you, and that can put you ahead of the competition.
Whether you are ready now for a new or revised web copy, email campaigns, or printed materials, or if you just want to talk about options, I'm here for you.